Thank you so much for signing up for my emails!!!
I send out two emails a month: On the 10th, I explain my featured product of the month and release my monthly video podcast / tutorial. Then on the 20th, I link to my favorite blog post and Q&A tutorial. My goal with emails is to keep you informed and inspired to take photos and transform them into a photo book!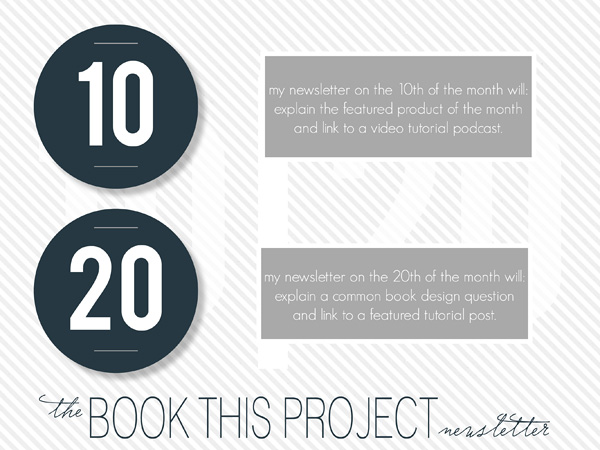 As a way to say thank you for signing up for my emails, I want to help you get jump started with your photo book!
Download my 10 easy steps to a gorgeous photo book.
Check it out and let me know on facebook your favorite tip.
Even if you create your own photo book, our blog, facebook page, twitter, vimeo, you tube, pinterest…all of it is meant to inspire you!
If you want me to design a photo book for you – check out my annual family photo book.
If you have a friend who would love this, please share the love, spread the word! Tell them about this free newsletter.
Thanks again and I look forward to hearing from you!  I love my subscribers!!!
Stacey