YOUR CREATIVE VISION.
From taking the photos
to designing your photo book.
Get creative while printing your photos.
Learn to expand your vision and design a photo book you love.
Right now, you're sitting with thousands of photos stuck on your hard drive. You know you should be printing your photos but the thought of making a photo book creates huge anxiety.
What company do I use?
How do I select from my thousands of photos?
What's the best way to export my photos?
Is there a way to avoid the standard layouts?
How can I create an organized and sophisticated photo book?
I created the Document Your Year e-course for those who love to document their family's everyday moments. For those who have worked hard to improve their photographs in order to capture the fleeting moment that flies by in an instant. For those who know it's important to print their photos yet can't find the most efficient way to go about it.
There is a better – more creative – way to print your photos.
With the Document Your Year e-course:
You'll develop a clear vision for your photo book.
You'll know how to strategically select photos that are best for your book.
You'll be able to ditch the standard layouts and customize the design to fit your vision.
You'll use fonts and colors to make a professional photo book.
I took this workshop to learn how to make more customized photo books. What I learned was SO much more! I didn't realize how intensely I would be studying my own photography – from how I shoot to how I process them! I find myself being much more aware of my shooting, because now instead of sitting on my hard drive, my goal is for them to end up in a book!
| Laurel Thiel |
[I] would definitely recommend the workshop (and already have). I am not new to Blurb books, I have already made 8 and cannot believe how many tips and valuable information I have learned from this course. This course has definitely elevated my books from being run-of-the-mill to having a thought-out and obvious design that is consistent and clean throughout the book.
| Debbie van der Schyff |
I loved the examples that you shared. It helped give me ideas for what I wanted my book to look like. Also loved the book inspirations. Now I look for inspiration everywhere!!!
| Aarti Thapar |
I would definitely recommend this workshop for someone who has never made books before or who is just intimidated by the process. The workshop walks you through the entire book making process in a slow and methodical manner.
| Chrissy Wichman |
Couldn't be happier with my experience! I learned SO much in such a short time. I didn't want the workshop to end! 🙂
| Mary Noce |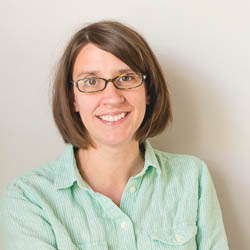 I've worked with hundreds of women to print their photos, in a creative, modern, and sophisticated photo book. Like so many, my photography journey started with my first child. But I soon realized, my journey did not stop with the importing and editing of photos in Lightroom. I wanted – needed – to see my photos printed. However, I wanted my photo books to have the same care, intention and creativity of my photos. I've designed over 30 books, one was featured as Blurb's Favorite Books in a 2014 contest, and now I'm sharing my expertise with you.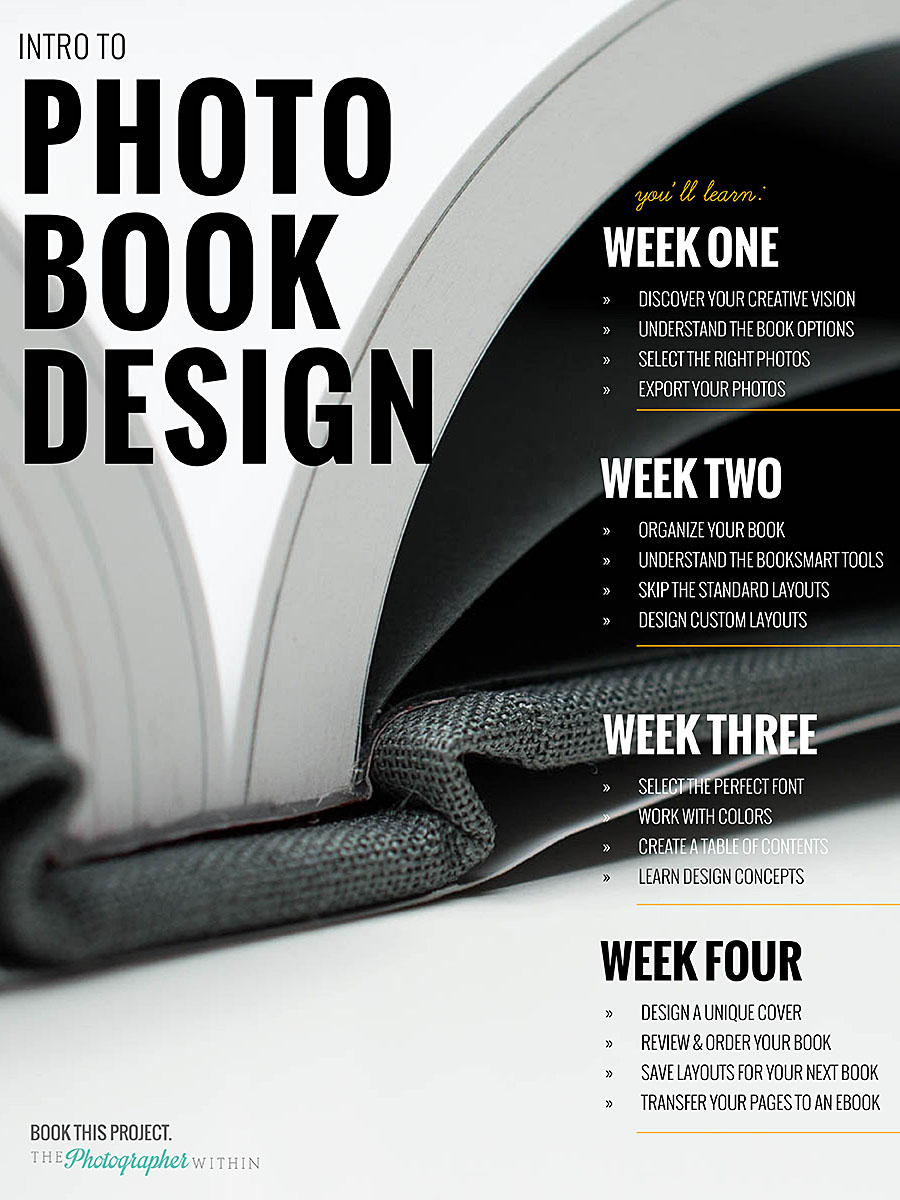 Defining the Vision for your book
Assigning Photo Book Parameters
Organizing your photographs
Determining how to select photographs for a book project
Exporting photos for your book
Organizing your photo book
Becoming familiar with the design software
Designing efficient layouts
Creating Full Spread Layouts
Understanding cropping
Implementing Text
Using Borders and Color
Creating a Table of Contents and Section Dividers
Explaining the Basics of Book Design Principles
Designing your cover
Ordering your book
Creating a template
Translating your book into an pdf or ebook including videos
Check out participants' work:
(click to view full page)
What software do you use in the workshop?
I want to stress this from the beginning. A majority of the lessons – written and video – feature the tools and workspace from Blurb's BookWright program. I'm not saying the lessons and approach to design will only work for Blurb's program – it is just the one that I'm the most familiar with. In the last workshop, I had a student who is working on her annual family book in Blurb; but also had a gift certificate with Shutterfly, so she made a vacation book with them. A lot of the techniques in this workshop helped her with the design of this book as well.
Do you work for Blurb?
No. I'm in no way an employee for or paid by Blurb to use their products in this workshop. It's just what I recommend, use, and the most familiar with. Blurb is not perfect and I will go over the trade-offs in Week 1. However, I do think it is a great option (economical + professional) for personal family photo books. Because of my recommendation, I am an affiliate for Blurb and pass along any discounts whenever they come along. In full disclosure, I could receive small compensation for any order that is placed if the specific link is clicked.
Do you only teach how to use the software?
No, not at all.  This course is really about photo book design as a process.  I cover how to define your book parameters, how to select your photographs, how to get organized, how to approach layouts, how to add design elements such as text/border/colors, and how to finalize your photo book. This is what makes the course applicable to all programs. I provide numerous inspiring examples, methods to achieve design, and confidence to complete your photo book.
Will you have assignments or feedback?
Yes. I provide worksheets but you will also the opportunity to submit content for review and feedback.
Is there a limit to the active participating students?
Yes. This course is limited to 30 students.  I want to make sure I'm available to answer any and all questions for the number of students enrolled.
Are there any additional courses in book design?
Yes, I also teach an Advanced Photo Book Design Workshop using Adobe InDesign. I teach you how to use the software including Advanced book design techniques.
I've made a couple of books before. How do I know if this workshop is for me?
My workshops not only teaches tips and tricks for the design program, but also the organization and approach to book making. For me, it's not about how to use this or that button. My goal is to illustrate how photo books can become an extension of your photography. Your vision.  This is why my workshop appeals to those who have made books before.
I've never made a book before and very intimidated by new software. Will you walk me through and show me how to use the design program?
Of course! There are several videos during Week 2 getting you familiar with the workspace and tools of the program. It's true that printing companies design their programs to be as intuitive as possible…but….if you've never made one before, it helps to have someone show you around!
I'm an organizational nightmare. I'm beginning to think my inability to organize and edit my photos will prevent me from starting my book. Am I hopeless?
Oh my goodness, a big fat N-O. Did you hear that? NO!!! You are definitely not hopeless. Week 1 outlines strategies and methods to get your photos organized for your book. I've also got a couple of tips to help with your first book – especially one that you can finish during this workshop! (And yes, you read that right. You CAN finish a book during the 5 week workshop!)
I've got so many photo book ideas but never find the time to do them. How will this workshop help
You are a girl after my own heart! I also have SO many book ideas….but yes, there are so many hours in the day. Here's where this workshop will help – we'll take one of your ideas and really think through it. You'll stay motivated because I'll be there to look and comment on your progress each week. Once you've gone through the process once,  I promise your next one will be faster and you'll soon know how to schedule the books so you get them done.
Self-Study
Weekly Lessons (PDF + Videos)

Print Friendly Lessons

Fillable Worksheets

4 inspirational examples with in-depth analysis
Hands-On
Weekly Lessons (PDF + Videos)

Print Friendly Lessons

Fillable Worksheets

4 inspirational examples with in-depth analysis

Ability to ask questions about the lessons including how to customize it for your project

Feedback on all homework assignments

Access to a private facebook group

Attend four (4) weekly calls with the instructor
THIS WORKSHOP IS NOW CLOSED.
THE NEXT RUN WILL BE FEBRUARY 2018.
BE THE FIRST TO KNOW. SIGN UP HERE:
TRY IT OUT!
I want to make sure my workshop will be right for you! I'll send a couple of pages from each week of my Photo Book Design Workshop so you can test it out before signing up.