Yesterday, I posted about starting the photography challenge: 10 on 10.  Take 10 photograph, every hour for a full day to really document the course of an everyday.  It is a beautiful way to document life occurring without the commitment of a Project 52 or Project 365.
In this post, I wanted to display how your 10 on 10 could be documented in a Book This Project design layout.  As always, with customized design, you can mix and match…or maybe one of these designs sparks a specific idea unique to your layout.  Just let me know!
The intent is to document your 10 on 10 as a specific design within your family yearbook.  It could be similar to the design of the rest of your book – but your 10 on 10 photographs would follow a consistent layout, each month.
[one] handwritten design (2 pages)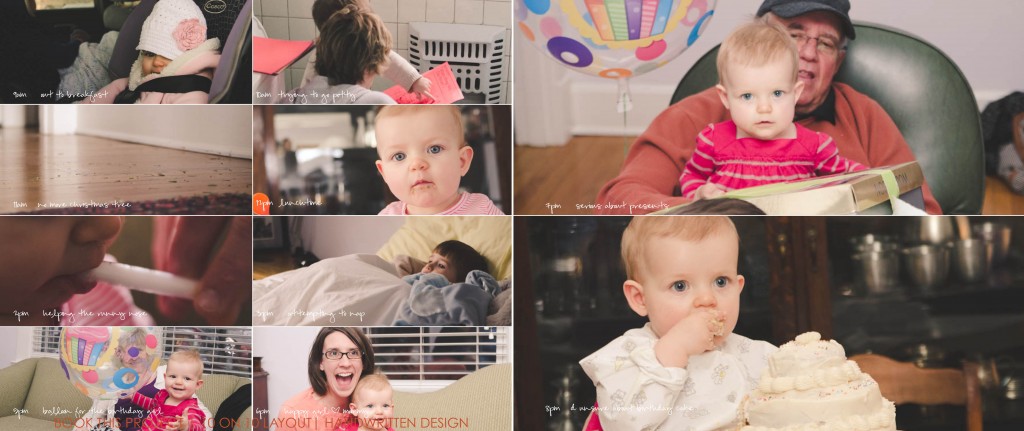 [two] specialty font design (2 pages)
[three] color block design (1 page)
[four] calendar design (1 page)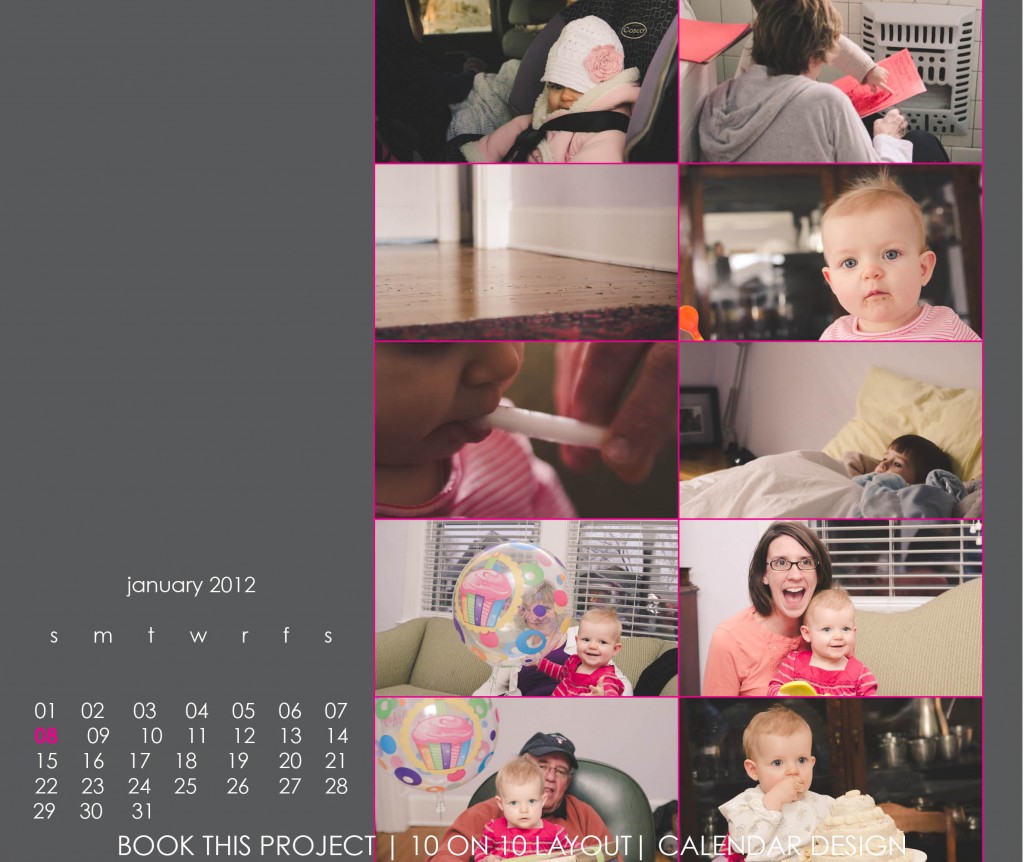 But there is another way to approach a 10 on 10: a separate book.  In this example, I utilized the seventies design.  There is one photo per page and the text at the bottom indicates the month and caption.
Here is the first month of the book:
And here is a detail: